History
Research Solutions is a chemical distribution company with a heritage rooted in faith and family. Our founder, J.O. "Joe " Miller, started the company in 1971 with the desire to serve God, his family, employees, and customers with commitment and integrity. With the support and help of his wife, Jo Ann, and a few trusted employees, Joe began Research Solvents & Chemicals in a modest warehouse in Central Alabama with a small tank farm and a couple of delivery trucks. Because of the company's unwavering commitment to hard work, quality production, and strong customer relationships, Research Solvents & Chemicals quickly grew to revenues of over $1 million in sales. 
In 1974, Research moved to its newly designed and built terminal in the Pelham Industrial Park in Pelham, Alabama. From that location, the company flourished and grew to include over 70 employees and four additional distribution locations in Alabama, Mississippi, Tennessee and Georgia. Research specialized in doing just what the name implies: the creation and sales of new and innovative chemical and specialty formulations.
Over the past 48 years, Research has grown not only in staff and facilities, but also in the scope of expertise, products, and services offered. We still specialize in solvent and chemical distribution, custom blending, specialty chemical development, metalworking lubricants, and related products; but we have evolved to include much more.
Under the helm of current CEO, Jeff Miller, Research's offerings have grown to include broader chemical formulations and services. Jeff began his commitment to Research in 1978, working full-time in the warehouse, filling drums and loading trucks. He eventually worked his way through the ranks of the company, and succeeded his father, Joe, as President and CEO in 1996. Jeff has a passion for the business, and is driving Research into the 21st Century with innovative service solutions and an ever-expanding product line.
In 2018, Rick Higginbotham was promoted to the position of President of Research Solutions. With over 27-years of extensive leadership experience from within the chemical and nuclear-power industries, Rick has proved to be a valuable asset to the Research team. His expertise, experience, and knowledge of the industry provide an invaluable resource to the company as it furthers its position as a leader in the chemical-distribution industry.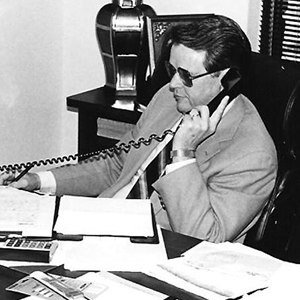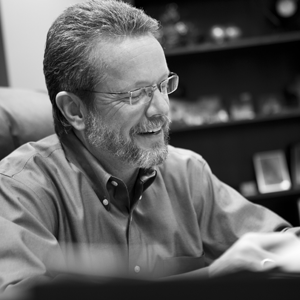 Some of the exciting new products Research has created are eco-friendly solutions for the automotive aftermarket, original equipment manufacturer (OEM), and marine industries. We offer environmental solutions for customers, such as hazardous and non-hazardous waste containment, treatment and removal, and environmental consulting. We also specialize in finding ways to minimize emissions (HAPs and VOCs) while maximizing the performance of various solvents used in manufacturing applications.
As a company, Research embraces the ability to provide multiple solutions for the industries we serve. In March 2012, we changed our name from Research Solvents & Chemicals to Research Solutions Group, Inc. We remain committed to providing quality solvents and chemicals to our customers, but our name now reflects what we truly offer our customers. We offer solutions. We are Research Solutions: two elements forming one dynamic compound, and one dynamic company.