Printing
Research Solutions has almost 50 years of experience supplying the flexographic, lithographic, and gravure printing industries with printing-grade alcohols and alcohol printer blends, such as specifically formulated blanket and roller washes. We develop custom blends to meet precise customer specifications including requests for HAPs-free, low-VOC, and high-flash-point products, to name a few. 
As a full-service manufacturer, we are committed to providing environmental and regulatory solutions to meet the ever changing requirements of the printing industry. Talk to us about options for waste removal, solvent recycling, and creating plans to minimize or eliminate the generation of hazardous wastes.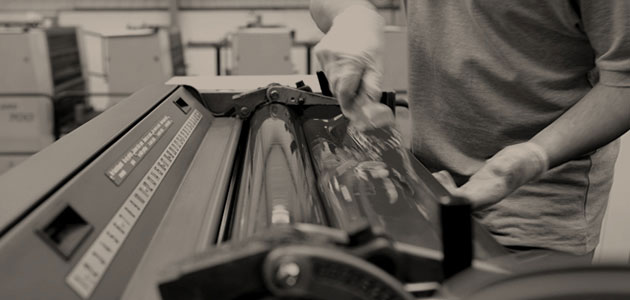 Blanket and Roller Washes
Environmentally friendly, HAPs free/low VOC
High flash points for safe applications
Fast and moderate dry times for residue-free cleaning of rollers
High solvency for quick, deep cleaning of blankets
Specifically formulated for cleaning rubber and metal rollers
Excellent for removal of inks and glazes
Rejuvenates as they work
Economical
Flexo Washes
Products formulated for dilution with water
Non-solvent, aqueous-based cleaners for removing dried, water-based inks
Cleans ink from fountains, pumps, rollers and plates
Non-flammable, HAPs-free, non-phosphate detergent technology
Excellent for pressroom maintenance anywhere water-based inks are used
Products are available in drums, totes or bulk quantities.