Solvents and Chemicals
Chemicals and chemical distribution are the foundation of everything we do at Research Solutions. Starting with approximately core chemicals that were the cornerstone of our company nearly 50 years ago, we now handle over 1,100 chemicals including solvents, organics, blends, and specialty chemicals. We pride ourselves on the quality and depth of the products we sell.  We carry a wide range of industrial chemicals including alcohols, aliphatics, amines, aromatics, chlorinated solvents, esters, glycol esters, glycols, ketones, and more.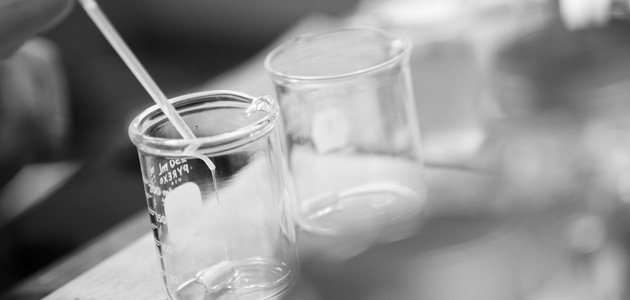 Alcohols
Methanol
Ethanol, Anhydros
Ethanol, 190
Isopropanol, 99%
n-Propanol
2-Butanol
Isobutanol
n-Butanol
Primary Amyl Alcohol
Methyl Amyl Alcohol
Cyclohexanol
2-Ethyl-hexanol
Amines
Morpholine
Monoethanolamine
Diethanolamine
Triethanolamine
Chlorinated
Methylene Chloride
Trichloroethylene
Perchloroethylene
Glycol Ethers
Glycol Ether EB
Glycol Ether EP
Glycol Ether EPh
Glycol Ether PB
Glycol Ether PM
Glycol Ether PP
Glycol Ether PPh
Glycol Ether PTB
Glycol Ether TM
Glycol Ether TE
Glycol Ether TB
Glycol Ether TPM
Glycol Ether DPM
Glycol Ether DM
Glycol Ether DE
Glycol Ether DP
Glycol Ether DPP
Glycol Ether DH
Glycol Ether DB
Ketones
Acetone
Methyl Ethyl Ketone
Methyl Isobutyl Ketone
Methyl Isoamyl Ketone
Diacetone Alcohol
Methyl Amyl Ketone
Cyclohexanone
Disobutyl Ketone
Isophorone
Aliphatics
Hexane
Heptane
VM&P Naphtha
LEP Mineral Spirits
Rule 66 Mineral Spirits
Mineral Spirits reg.
Odorless Mineral Spirits
142 Solvent
170 Solvent
210 Solvent
Kerosene
Deodorized Kerosene
Mineral Seal Oil
Cyclohexane
Aromatics
Toluene
Xylene
Aromatic 100
Aromatic 150
Aromatic 150ND
Aromatic 200

Esters
Methyl Acetate
Ethyl Acetate, 99%
Isopropyl Acetate, 99%
n-Propyl Acetate
Ethyl Propionate
t-Butyl Acetate
Isobutyl Acetate
n-Butyl Acetate, 99%
PM Acetate
Amyl Acetate (Primary)
Isobutyl Isobutyrate
n-Butyl Propionate
Ester Solvent EEP
n-Pentyl Propionate
EB Acetate
2-Ethylhexyl Acetate
DPM Acetate
Dibasic Ester
DE Acetate
DB Acetate
Polyproylene Carbonate
Glycols
Propylene Glycol (Tech.)
Propylene Glycol (USP)
Ethylene Glycol
Hexylene Glycol
Dipropylene Glycol
Diethylene Glycol
Triethylene Glycol
Heat Transfer Fluids
Anti Freeze
Miscellaneous
Tetrahydrofuran (THF)
D.I. Water
Dimethylformamide (DMF)
D-Limonene
N-Methyl-2-Pyrrolidone (NMP)
N-Propyl Bromide (NPB) 
Products are available in drums, totes or bulk quantities.